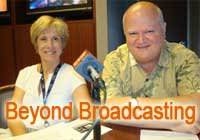 "Mashing up" technology creates new ways of delivering news and information via on-line, wireless and other electronic media. It also challenges "old media" to embrace "new media" opportunities. Hear how one local TV station is confronting new media from comments by WFTV Channel 9's Shawn Bartelt and Bob Jordan. UCF radio and TV professor, Tim Brown weighs in on the future of the mashup. And voices from the street chip in with their own perspective of "mashups."
Feature length – 8:16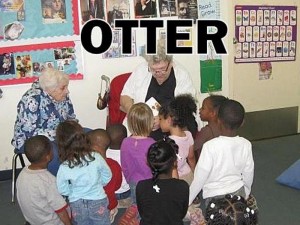 Local senior citizens read to students in the classrooms of the voluntary pre-kindergarten programs of Central Florida. Developed by the Foster Grandparents Program of Central Florida, OTTER is a unique service that makes available older volunteers like Eleanor Salmanowitz, Jean Dolan and Rita Tepfor for this experience. Jane Watkins and Megan Duesterhaus describe the origin and purpose of OTTER.
Feature length: 11:14
Through the voices of a Winter Springs patent agent, Paul Royal, and an Oviedo insurance agency owner, Lincoln Salmon, you'll hear from each how they are coping with the recession's impact on their business and the role ethnicity does or does not play in their success.
Feature Length: 18:42
Welcome to the inaugural edition of Central Florida Matters initially posted on 8/27/09. This is the complete program containing 3 features and a commentary together with transitional dialog from program hosts. Individual features from this complete program are also posted below.
Central Florida Matters addresses these local issues and voices that matter…Coping with the Economy in Seminole County: The Recession's Impact on Local Black-Owned Businesses…, OTTER: Older Teachers Teaching Early Readers…, Beyond Broadcast – A Media Mashup… and a Commentary on why public media matters.
Full program length: 49:02
Note: On Thursday, September 17, 2009, a new edition of Central Florida Matters will be posted as a complete program. Then on Tuesday, September 22, 2009, each of the features making up the complete program will be posted as individual segments. Additional pages will provide more information about each feature as well as on-line links to content related sites.
Hear all this and a bit more because issues and voices matter… on Central Florida Matters.
A feature of every Central Florida Matters is a 3-minute commentary presented by a voice that matters on an issue that voice believes matters.
The voice you'll hear is that of Carroll McKenney Public Media's founder, Stephen McKenney Steck, commenting on the issue of "media matters…particularly public media."
Feature length: 3:43
Come back soon for dialog and program updates.