Archive for September, 2009
CMF Public Media board chair, Judy Duda, comments on "issues and voices that matter to her.
Feature length – 3:43
Read the rest of this entry »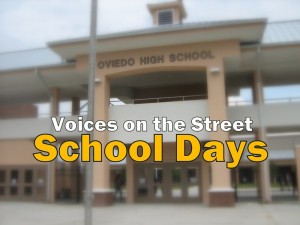 A sound montage offering an audible journey into the First Days of School (03:32) and a civics test for Constitution (04:45).
Read the rest of this entry »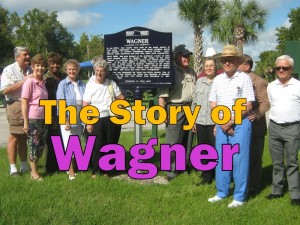 You won't find the town of Wagner in Seminole County today. Recently, the Seminole County Historical Commission erected a marker to commemorate the site of the town located in present day Winter Springs. Members of the commission discuss the town's history and Walter Hendrix offers a unique insight into his boyhood home. Feature length – 12:33
To offer a bit of advice to voters seeking to be "voting smart," we turn to a former 6-year elected city official. Walters offers suggestions as to how best to judge candidates. We also asked him to offer his perspective on the challenges cities and candidates face on the journey to the November 3rd city elections.
Feature length – 19:03
Read the rest of this entry »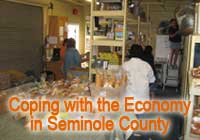 During these difficult economic times, families have been coming to the Sonshine food pantry in increasing numbers. Many are unemployed or have health issues but many have jobs that don't pay enough to meet the family's basic needs. Susan Leive, the pantry coordinator, describes the challenge of coping with the growing need and the rewards that come with helping others. Chris, a client, shares her story of struggle and hope. Feature length – 11:50
Read the rest of this entry »
Welcome to the 2nd edition of
Central Florida Matters,
posted on 9/17/09. This is the complete program containing 3 features, a commentary segment, 2 "voices from the streets" together with transitional dialog from program hosts Desta Horner & Stephen McKenney Steck. They offer additional information about the program and CMF.
Central Florida Matters addresses these local issues and voices that matter…Coping with the Economy in Seminole County: Food Pantry…, Voting Smart: Former Oviedo Mayor Tom Walters…, The History of Our Communities: The Story of Wagner…, a Commentary from the CMF board chair…, and Voices on the Street . Full program length – 1:02:08