Archive for November, 2009
A feature of every Central Florida Matters is a 3-minute commentary presented by a voice that matters on an issue that voice believes matters.
The voice you'll hear is that of Mary Lou Andrews, recently re-elected (11/3/09) for a 2-year term as Mayor of the City of Oviedo. Mayor Andrews comments on the initiatives city council will be addressing during her term.
Feature length – 4:03
Read the rest of this entry »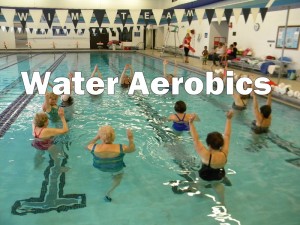 Doing aerobic exercises in the water is a popular way to improve or maintain fitness. Don Boyd and Elvia Woods are certified water aerobic instructors at an Oviedo, Florida fitness center. In this genial and informal conversation, they share their expertise and humorous stories from their many years as instructors. Feature length – 9:48
Read the rest of this entry »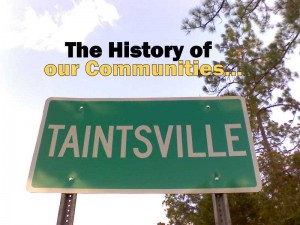 The history of a geographic area of 700 acres in Seminole County,Florida has not yet come to a close. Perhaps this is because the area is not yet history. In this on-going History of Our Communities series, we explore the Village of Taintsville through the voices of a local historian and an original "Tainstvillian." Feature length – 12:43
---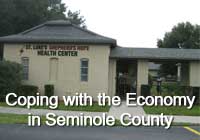 Shepherd's Hope Health Clinic of Oviedo is a free walk-in clinic located at St. Luke's Lutheran Church.  On Tuesday and Thursday nights from 6 to 8:30 pm, it provides health care services to patients who are uninsured or are unable to pay.  Staffed by volunteer doctors, nurses and community members, the clinic is meeting a critical need during this challenging economic period. Feature length – 24:18
Read the rest of this entry »
Welcome to the 5th edition of Central Florida Matters, posted on 11/19/09. The history of the Village of Taintsville in southeast Seminole County, coping with the economy in the health care services at Shepherd's Hope Health Clinic, appreciating water aerobics to maintain your fitness, and commentary from the Mayor of Oviedo, Fl. These are the issues and voices you'll hear in a traditional radio-style format on this complete version of Central Florida Matters.
Length – 56:19