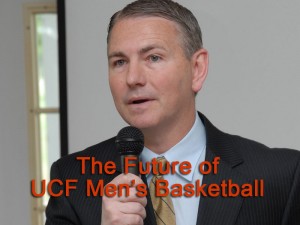 The future of UCF's men's basketball with Donnie Jones new head coach of the UCF Knights. Jones remarks on his first weeks on the job, his coaching career at University of Florida and Marshall University. (Update: Jones was fired from UCF on March 10, 2016). Feature Length — 28:01
---
Selected photos courtesy of Charles Wells Photography.
A feature of every Central Florida Matters is a 3-minute commentary presented by a voice that matters on an issue that voice believes matters.
The voice you'll hear is that of Oviedo resident Megan C. Sladek, commenting on issues being considered by the Charter Review Committee of the City of Oviedo.
Feature length – 03:54
Read the rest of this entry »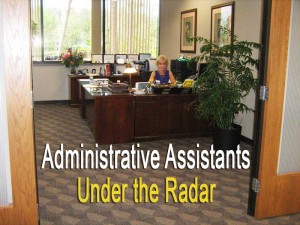 One of the largest workplace observances is "Administrative Professionals Week" in April of each year. We go under the radar and behind the scenes at Orlando Catholic Diocese and Lockheed Martin Simulation-Training-and Support to get to know the administrative assistant and the boss for whom each assistant works. Feature length – 22:53
Read the rest of this entry »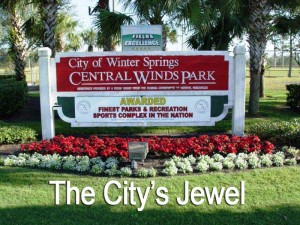 Central Winds Park serves the residents of and visitors to Winter Springs Florida as a premier sports venue. Beautifully maintained competition fields for baseball, softball, football, soccer and lacrosse games and 27 acres of practice fields play host to hundreds of thousands of athletes and spectators each year. The staff of the parks and recreation department takes great pride in providing this award winning facility. Listen to the players and the personnel talk about this jewel in the city's crown. Feature length – 16:19
Read the rest of this entry »
Central Florida Matters' feature – Coping with the Economy in Seminole County, continues with an examination of the recession's impact on local places of worship. In this instance these places are a medium size church in Oviedo, Florida and a small-ish synagogue in Winter Springs, a few miles to the west of the church.
Feature length – 15:20
Read the rest of this entry »
Take a tour of Central Winds Park, an award winning recreational facility in Winter Springs, Florida. Hear how a local reverend and a rabbi are coping with the economy in Seminole County. Recognize April's Administrative Professional Week with visits to the top administrative assistants at the Catholic Diocese of Orlando and Lockheed Martin Simulation, Training and Support./ And hear a commentary from Oviedo resident Megan C. Sladek on issues surrounding the city of Oviedo's charter review committee. These are the issues and voices featured in a traditional radio-style format in this complete version of Central Florida Matters, posted on line 4/15/2010.
Feature length – 01:04:26
Read the rest of this entry »
Hear a 20-minute presentation by Michael Ertel, Supervisor of Elections for Seminole County, Florida remarking on pending Florida state constitutional amendments related to fair state and federal districts and Hometown Democracy, presented by the Oviedo Winter Springs Regional Chamber of Commerce. Ertel also speaks about the mission and role of his office as it relates to absentee balloting, early voting, voter registration and precinct boundary lines. After Ertel's presentation, the remainder of the event, at a length of 12-minutes, includes introductions of new chamber members, event announcements, and the unveiling of the Taste of Oviedo poster.
Feature Length — 36:46
---