Formal remarks are offered by three state legislators – Altman, Adams and Plakon — on their view of the results of the recently adjourned 2010 state legislative session and the impact such results had on Central Florida related issues. Those issues include SunRail, funding for public education, aerospace economic incentives, bond ratings, unemployment tax, property insurance premiums and tax credits among others. Audience questions evoked responses centered on financial aid to local school districts, home owners' property insurance, pension reform, Tax Payer Bill of Rights (TABOR) and state taxes on common area maintenance rates on leased property. Their 45-minute presentation begins with 25-minutes of remarks from the legislators and 20 minutes of answers to followup questions from the luncheon audience. Feature Length — 54:18
---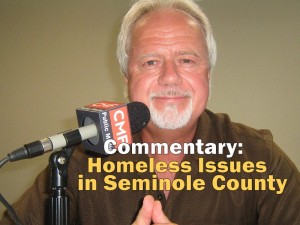 A feature of every Central Florida Matters is a 3-minute commentary presented by a voice that matters on an issue that voice believes matters.
The voice you'll hear is that of Longwood, Florida resident Steve Bruton, a formerly homeless person commenting on the homeless issue in Seminole County.
Feature length – 03:53
Read the rest of this entry »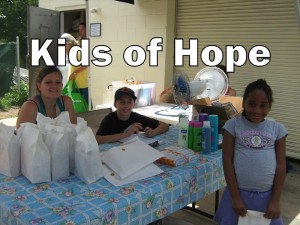 Children who receive free or reduced lunches during the school year may go hungry during vacations.  In Oviedo FL, "Kids of HOPE" provides bag lunches for those children. Christine Wright, resource coordinator for the HOPE Foundation, explains how the program operates and Darlene Campbell expresses her appreciation.  Feature length – 08:50
Central Florida Matters returns to the series we call Voting Smart… in this feature addressing local issues facing voters and candidates in the upcoming 2010 elections. To help us sort through those local issues and focus on the key ones, we put together a panel of two local experts … each with a respectable collection of experience and insight — Marilyn Crotty and Michael Hoover, who describe the local issues facing the voter AND the local candidates.
Marilyn E. Crotty is the Director of the John Scott Dailey Florida Institute of Government at the University of Central Florida and also serves as Executive Director of the Tri-County League of Cities. Dr. Michael Hoover is a Professor of Political Science at Seminole State College and a frequent participant on Central Florida Matters.
Feature length – 23:02
Read the rest of this entry »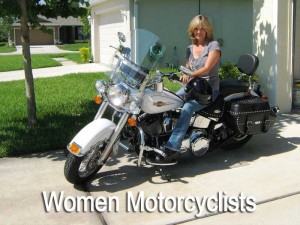 The adventurous women of the Chrome Angels of Central Florida discuss the combined pleasure of riding motorcycles and raising money for women with cancer. These bikers share their insights into this thriving women's sport which is a daily thrill for the free-spirited women motorcyclists in Central Florida. Feature length – 21:10
Read the rest of this entry »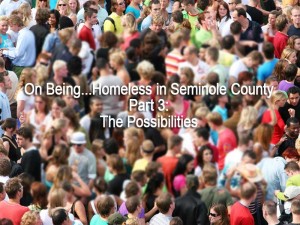 In part-3 of the feature On Being…Homeless in Seminole County, we ask a local panel of experts to discuss the "possibilities" of how or if the homeless in Seminole County might be better served or how the number of homeless might be reduced. They offer specific suggestions and timetables to accomplish their vision. Feature length – 47:27
In the conclusion of our 3-part series On Being Homeless in Seminole County, Fl., hear local experts discuss the possibilities of improving or reducing homelessness. Celebrate Women Motorcyclist Month through conversations with local Women on Wheels. Understand how major issues impact local candidates and voters in Seminole County.  Visit with the Kids of HOPE summer lunch program. And hear commentary from a formerly homeless Longwood, FL. resident on creating "safe zones" for the homeless.
These are the issues and voices featured in a traditional radio-style format in this complete version of Central Florida Matters, posted on line 6/17/2010. Feature length – 01:42:33
---
(Produced, reported and edited by Stephen McKenney Steck and Desta Horner)
Note: Desta and Steve will be taking a break from Central Florida Matters' usual every 3-week edition of the program to enjoy a week or so at the beach with children and grandchildren and without microphones! So the next edition of Central Florida Matters will post on Thursday, July 29, 2010 and every 3-weeks thereafter.
Hear remarks by non-partisan candidates standing for election or reelection as judges in the 18th Circuit Court District of Florida – which includes Seminole County – and candidates for Seminole County Judge. In the order in which they are heard, the candidates included Jeff Dowdy (represented by Bobbi Bullington) and Michael Rudisill for 18th Circuit Court/Seat 16; Carsandra D. Buie, Oscar Hotusing, and Jessica Recksiedler for 18th Judicial Circuit/Seat 3; Linda Schoonover and Clayton D. Simmons for 18th Judicial Circuit/Seat 24; Greg Hass, Debra L. Krause, Amir A. Ladan, and Frederic M. Schott for Seminole County Court/Group 5. Each candidate was given 90 seconds to introduce him or herself to voters and to highlight his or her qualifications and experience. Feature Length — 42:23
---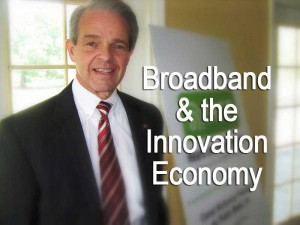 "Broadband and the Innovation Economy" featuring Joel L. Hartman, Vice Provost for Information Technologies and Resources at the University of Central Florida is the subject in this gavel-to-gavel recording of the Oviedo-Winter Springs Regional Chamber of Commerce monthly membership luncheon. Hartman's 30-minute presentation includes remarks defining "broadband" and "innovation economy," how the two are connected and their relationship to central Florida. Audience questions at the conclusion of his prepared remarks answer issues surrounding the digital divide and net neutrality. This presentation was recorded Thursday, May 20, 2010 at the Tuscawilla Country Club in Winter Springs, Florida. Feature Length — 45:12
---