Hear 2011 remarks on the subject of the St. Johns Riverkeeper… offered by the riverkeeper himself – Neil A. Armingeon (length 51:54)
---
Selected event photos courtesy Dennis Hightower Photography
From a 2011 Seminole County League of Women Voters Hot Topics Luncheon on Mental Health and the Justice System hear  three subject matter experts — Donald F. Eslinger, Sheriff of Seminole County; Dr. Valerie Westhead, a psychiatric consultant to the sheriff's office; and John Woodard the 3rd, Seminole County Judge. Feature Length — 59:45
---
Title photo "Hand" courtesy Ramzi Hashisho.
Hear remarks on the subject of economic development initiatives in the twin cities of Oviedo and Winter Springs, Florida, featured at the Oviedo-Winter Springs Regional Chamber of Commerce members' luncheon. Speakers at this event are Winter Springs mayor Charles Lacey… John Bush former Winter Springs mayor and now chairman of the twin cities' business advocacy group… Oviedo mayor Dominic Persampiere… and John M. Jones, senior economic development planner with Land Design Innovations, Incorporated. Feature length – 53:31
Read the rest of this entry »
Hear remarks offered at the Oviedo-Winter Springs Regional Chamber of Commerce members' luncheon on the subject of bullying in the public school environment. Subject matter experts Seminole County public schools' W. Gene Grace, Director of School Safety and Student Alternative Placement; Laurie Bailey, Community Service Officer in the Crime Prevention Unit of the Seminole County Sheriff's office, and Dr. Stacy M. Van Horn, a faculty member in the College of Education's department of Child, Family and Community Services of the University of Central Florida. Miss Florida 2010, Jaclyn Raulerson, is a special guest speaker reflecting on her experience as a victim of childhood bullying. Feature Length — 33:07
Read the rest of this entry »
Dr. Tina Calderone, board member, Seminole County Public Schools, commenting on "making decisions in the best interests of our students.
Feature length – 4:04


Read the rest of this entry »
It's been more than a year and a half since Seminole County Government was administered by a permanent county manager. But now, the board of county commissioners has taken action to put a new county manager in place. They have hired James Hartmann who will take over in June 2011.
Feature length – 16:58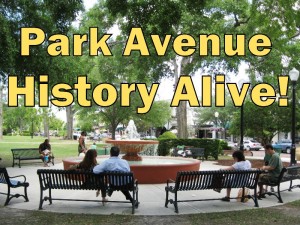 The history of Park Avenue comes alive as Winter Park, FL community leaders portray some of the earliest citizens during the 2011 James Gamble Rodgers Colloquium on Historic Preservation.  As we stroll down Park Ave Avenue we hear Kenneth Murrah, Thad Seymour, Jack Rogers, Alice Bass and Steve Schoene reenact local characters from the 1880's to 1930's.
This podcast might have described a major economic gain for the city of Winter Springs, Florida …instead this podcast is a postmortem for a regional high-tech research project's demise. Known locally as the SEMATECH project, a much anticipated multi-million dollar grant from the United States Department of Energy went elsewhere… together with the hopes of many in the city of Winter Springs, Florida and Seminole County. feature length – 21:55