Archive for October, 2011
Jim Hartmann, Seminole county government's new County Manager, commenting on why Seminole County matters. Length – 04:03
---
Photos – Charles E. Miller
An on-going "conversation" of 35-service providers to the homeless in Seminole County, Fl., is in-between their formal public meetings. In the interim, we examine more closely sidebar issues fundamental to the goal of reducing homelessness in the county and bringing a greater presence of self-sufficiency to the local homeless population. Length – 29:23
---
On November 8, 2011, the city of Lake Mary Florida will hold an election to fill city commission seat #3. The seat was left vacant by the resignation of Commissioner Shirley Gray in May. The winner will serve out the remainder of the term for that seat and a regular election will be held in November of 2012. The two candidates for the seat are Blair Thomas Harle and Allan Plank. In these interviews each candidate will answer questions about the city budget, the downtown development plan and make a statement to voters on their experience and qualifications.
---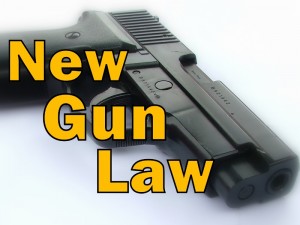 A  2011  Florida law imposes penalties on city and county governments that do not repeal local gun ordinances. Local laws prohibiting guns in parks, in government buildings or shooting within city limits were eliminated.  Supporter Rep. Jason Brodeur and opponents  Oviedo Police Chief Jeff Chudnow and Leigh McEachern discuss the pros and cons of the law (length 21:34).
---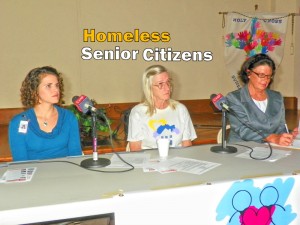 Hear about the rising number of homeless senior citizens in Seminole County FL. Representatives from Seminole Behavioral Health Care in Sanford; an elder crimes and services investigator with the Seminole County Sheriff's office; and a 61 year old local homeless woman offer their on-the-ground perspective. Feature Length — 53:36
---
Photos – Charles E. Miller
Hear remarks from speakers involved in launching the Seminole County portion of SunRail, a 61 mile commuter railroad spine connecting 4 central Florida counties – Volusia, Seminole, Orange and Osceola, and a myriad of cities and communities in between. you'll hear comments from Marianne Gurnee of the Florida department of transportation; David Mealor, mayor of the City of Lake Mary; Joe Durso, mayor of the city of Longwood; Patricia Bates, mayor of the city of Altamonte Springs; and John Horan, a Seminole County commissioner. The event is hosted by the Seminole County League of Women Voters.
Length 01:02:13
---
Photos – Charles E. Miller.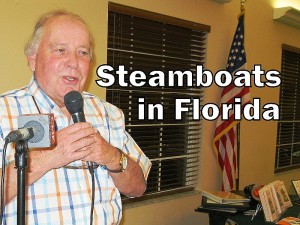 From the 1870's to the 1900's steamboats and paddle wheelers traveled the rivers of Florida. It was a time of hardscrabble farming and frontier tourism. Hear Ed L'Heureux give a presentation to the Oviedo Historical Society about this critical transportation link during the post civil war period in Florida. (length 17:29)
---