Archive for February, 2012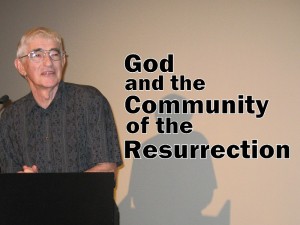 Hear a presentation on God and the Community of the Resurrection by noted scholar Dr. John Dominic Crossan at a symposium sponsored by Gladdening Light. His remarks explore the image of the resurrection from the Eastern Orthodox perspective and its theological implications for the Christian concept of community and justice. Length: 1:04:36
---
Produced, reported and edited by
Desta Horner
. Event Photos – Charles E. Miller for CMF Public Media.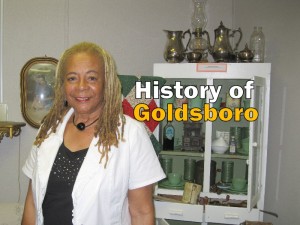 Goldsboro was the 2nd all-black town incorporated in Florida. In 1911 it was absorbed into the neighboring city of Sanford but its heritage has been preserved in the Goldsboro Westside Historical Museum. Francis Oliver, curator of the museum, reminds us of this important slice of Florida's history. Length – 04:37
---
Representative Jason Brodeur shares his perspective on the issues facing the Florida Legislature as the 2012 session winds down. He comments on funding schools, the budget crisis in Seminole County public schools, the proposed Internet Sale tax, eliminating red-light cameras and changes in homestead exemptions Length: 17:08.
---
The 2012 legislative session is moving to conclusion and Senator David Simmons of Seminole and Orange counties reports on the progress of important bills. He comments on education funding, prison privatization, the Seminole expressway authority, and corporate tax breaks. Length: 16:20
---
The Oviedo Mall has been under new management since November 2010. As mall general manager, Brian Olivi is resurrecting and course-correcting a once failing mall. He recently celebrated one-year on the job. From Olivi, we learn how he and the mall are doing, and we seek confirmation from other knowledgeable mall sources. While the long term success of his work remains uncertain, this feature will address his short term work – and that of his bosses, owners and merchants – finding that it has been focused and deliberate. Length: 29:48
---
Produced, reported and edited by
Stephen McKenney Steck
Selected photos – Charles E. Miller for CMF Public Media.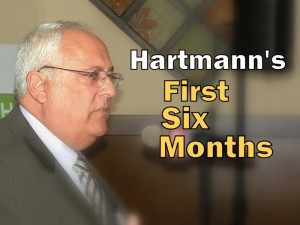 Hear the perspectives of Seminole County government's new manager, James K. Hartmann on a range of issues he has encountered in his first 6-months on the job – and the history and future of those issues. The event is hosted by the League of Women Voters of Seminole County. Length 01:04:30
---