Posts Tagged 'Family & Kids'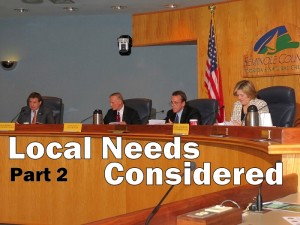 In preparation for the upcoming session of the Florida Legislature in March 2013, presentations by more than 30 local organizations were made recently to a delegation of legislators representing Seminole County, FL. These organizations are seeking state funding in public service areas that address the needs of Seminole county residents and businesses such as widening a portion of state road 434, early learning, access to healthy foods, the unlawful sale of synthetic drugs, substance abuse treatment, bullying awareness and the St. Johns River. This is an audio snapshot of 7 of those organizations making their case for consideration. (length: 31:54)
---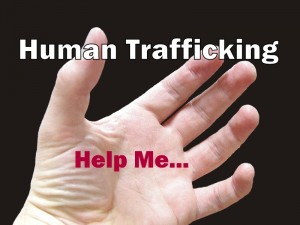 Laurel G. Bellows, president of the American Bar Association, speaks passionately of the brutal practice of human trafficking that is growing in the United States. At a speech to the members of the Orange County (FL) Bar Association, she urges them to join the fight by advocating for victims, supporting anti-trafficking legislation and raising public awareness of the issue. In a separate podcast, she also comments on the issues of cyber security and diversity facing lawyers today.
---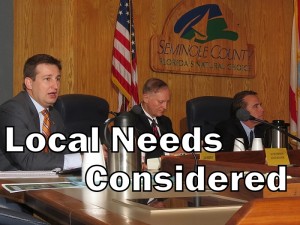 In preparation for the upcoming session of the Florida Legislature in March 2013, presentations by more than 30 local organizations were made recently to a delegation of legislators representing Seminole County, FL. These organizations are seeking state funding in certain public policy areas that address the needs of Seminole county residents and businesses such as voter election administration, public education, health and welfare, child advocacy, and transportation planning. This is an audio snapshot of 7 of those organizations making their case for consideration. (length: 40:34)
---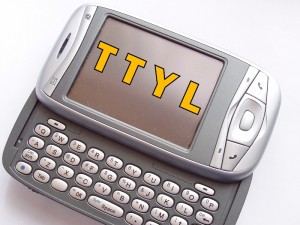 Distracted driving is a danger on the roads. Susiann Reynolds Akapelwa tells the tragic story of her mother's death in an accident caused by a distracted driver. Winter Springs Police Chief Keven Brunelle discusses legislation and enforcement of a ban on texting while driving. (Length 18:40)
---
(Produced, reported and edited by
Desta Horner
. Title photo "PocketPC" – courtesy Tom van Beveren.)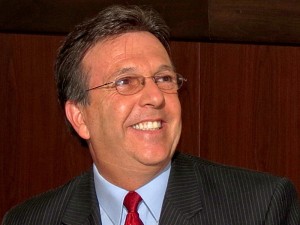 Walt Griffin was appointed superintendent of Seminole County Public Schools in July 2012. At a recent Seminole County League of Women Voters Hot Topics luncheon, Griffin discusses his vision for the future of the district schools, their current status and the new ePathways initiative. (Length: 24:13)
---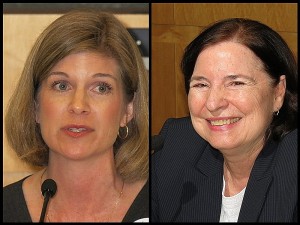 The candidates in the August 14, 2012 Seminole County School Board race are Amy Lockhart and Sylvia Pond. This feature presents separate interviews with each candidate and a recording of the school board candidate forum sponsored by the League of Women Voters of Seminole County and the PTA. Voters will gain insights into the position of the candidates as they discuss FCAT, the district budget crisis, the proposed 1 mil property tax hike and many other issues.
---
(Produced, reported and edited by
Desta Horner
. Candidate forum still photos –
Charles E. Miller
for CMF Public Media. Candidate forum recording assistance courtesy Kenneth Abreu, Seminole County Public Schools.)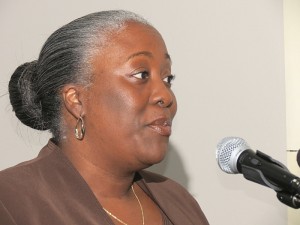 Seminole County government recently approved a $1.5 million dollar multi-year plan to increase the financial support county government, in part through non-profit local service providers, will extend to sectors of the homeless population in Seminole County, Florida.
Length – 32:49
---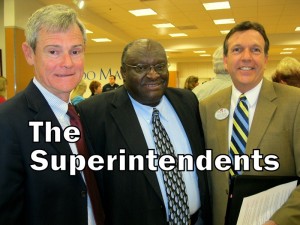 Three key administrators – Bill Vogel, Walt Griffin and James Lawson — responsible for leading public schools in two counties of Central Florida respond to questions posed by local business persons at a gathering held May 3, 2012 to learn about the state of education in the public school districts of Seminole and east Orange county. Length – 40:59
---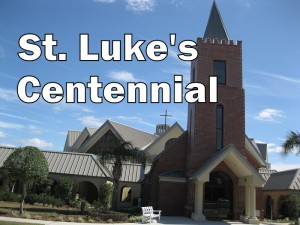 This year, St. Luke's Lutheran Church of Oviedo is celebrating its centennial.   As part of the year-long commemoration, the church has launched a program of service projects to the community called the Servant Project.  Volunteers from the church serve local charities.  In this feature we will hear about this project and the history of the church on its 100th anniversary.
Length: 16:50
---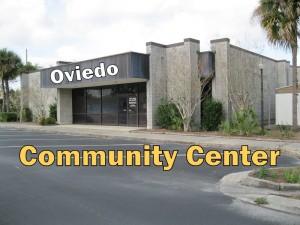 On January 23, 2012, the Oviedo City Council narrowly approved the purchase of an empty US Post Office building to convert into a community events center. Located in the historic downtown section of the city, the city claims the center will be a "hook" for launching a revitalization of that area.  Length:  37:55
---