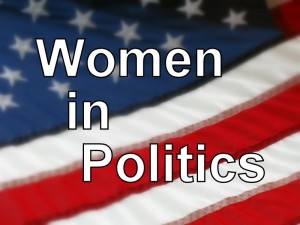 Are women making gains as candidates and officeholders in the political arena? Linda Chapin, a pioneer for women in public service, Pat Bates, mayor of Altamonte Springs and Dr. Terri Fine, professor of Political Science at UCF discuss the characteristics that help women flourish in politics and the circumstances that make it difficult for women to succeed. They describe an environment in which a woman's point of view is needed, yet often in a setting which is sometimes uncomfortable for women. They all encourage women to step up and climb the ladder from local government to the White House.
Feature length – 23:53
---
As the 2010 election season gets into full swing in Florida there are two women running for governor, women running for the cabinet and in 21 races in the U.S. House of Representatives. Local government has many women candidates. Both the Orange and Seminole county school boards are made up almost exclusively of women.
But the picture isn't so rosy for Florida's women from another perspective. Women make up more than 50% of the population, yet since 1987 the percentage of women in the Florida legislature has been stuck at around 22%. And today and in the near future no women will be holding leadership positions. Florida has not had a woman senator since Paula Hawkins who was defeated after just one term.
Linda Chapin, Orange County's first elected mayor, and her colleagues opened the doors to women by paying their dues with community service. Patricia Bates, the mayor of Altamonte Springs, leaped into the political arena thirteen years by running for Altamonte Springs city commission. Dr. Terri Fine, professor of Political Science at the University of Central Florida and Associate Director of the Lou Frey Institute for Politics and Government, has observed women in politics from an academic perspective for 20 years.
Extended Interview & Pictures
Click on the picture(s) to enlarge.
Linda Chapin and Desta Horner

Extended interview (25:43)

Patricia Bates and Desta Horner

Extended interview (36:32)

Terri Fine and Desta Horner

Extended interview (41:44)
Additional Feature Information