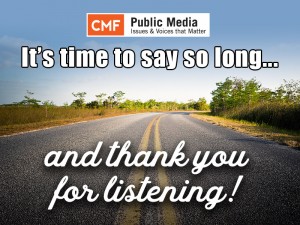 On February 11, 2019, this web site will be permanently deactivated and no longer be accessible to a visitor like you.
---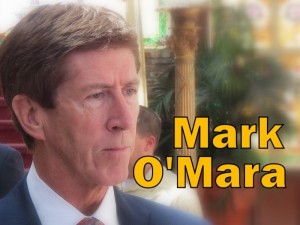 Defense attorney Mark O'Mara speaking on his experience working with news media as the lead defense attorney in the trial of George Zimmerman, plus his responses to questions on the issues and challenges of the Zimmerman trial asked of him by members of the Tiger Bay Club of Central Florida (length 49:06)
---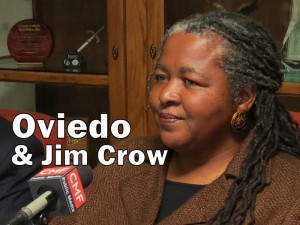 Oviedo Florida in the era of Jim Crow laws and segregation is the topic of this personal history and commentary by Judith Delores Smith. In this personal memoir, she describes the close knit colored communities in Oviedo, the segregated schools, the inspirational churches, the agricultural workers and painful incidents that often punctuated daily life (length 23:20).
---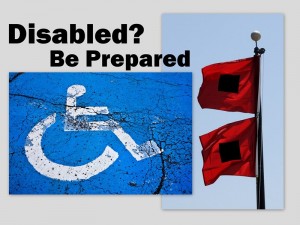 When a hurricane, tornado or manmade disaster hits, disabled residents are particularly vulnerable. Seminole County Emergency Manager Alan Harris discusses the assistance available at the special needs shelters and the unique services from transportation to medical care available to disabled people. He also gives advice on the preparations all residents should make before the emergency strikes (length – 20:00)
---
(Produced, reported and edited by
Desta Horner
, Title montage – wheel chair icon photo – "Handicap Cracks" courtesy Nicolas Raymond at
freestock.ca
)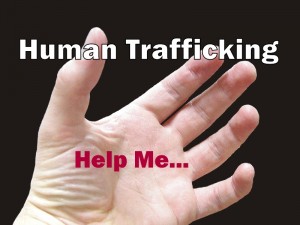 Laurel G. Bellows, president of the American Bar Association, speaks passionately of the brutal practice of human trafficking that is spreading in the United States. At a speech to the Orange County (FL) Bar Association, she urges everyone to advocate for victims, support anti-trafficking legislation and raise public awareness of trafficking.
---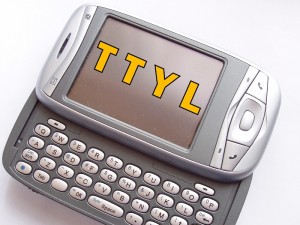 Distracted driving is a danger on the roads. Susiann Reynolds Akapelwa tells the tragic story of her mother's death in an accident caused by a distracted driver. Winter Springs Police Chief Kevin Brunelle discusses legislation and enforcement of a ban on texting while driving. (Length 18:40)
---
(Produced, reported and edited by
Desta Horner
. Title photo "PocketPC" - courtesy Tom van Beveren.)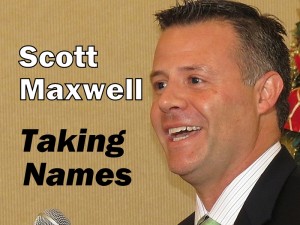 Meet Scott Maxwell, author of the Orlando Sentinel newspaper column "Taking Names," as he addresses the newspaper business and politics. Maxwell assesses the ideological balance in Central Florida as a result of the November 2012 elections, and he speaks on his favorite subject – legislators in the state capitol. (length: 41:07)
---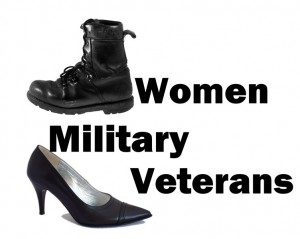 Most of us associate the male gender with the name "military" and likewise when we think of military "veterans." Yet, there is an increasing population of women veterans in our country and in Seminole County Florida there are more than 4,500 women military veterans. Hear about the challenges these women face. Length 27:28
---
(Produced, reported and edited by
Stephen McKenney Steck
. Still photos — Charles E. Miller for CMF Public Media. Title Photo: "Black women shoe" by Margarit Ralev & "Army boot" by Andrzej Pobiedziński)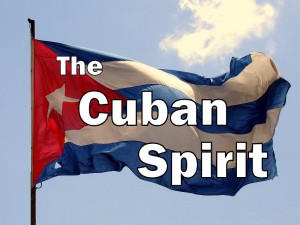 The Cuban Spirit is alive and well as the United States enters a new phase in Cuban-American relations.  Members of a delegation sponsored by the League of Women Voters of Florida traveled to Cuba to gain insight into our island neighbor.  These "Sisters Across the Straits" discuss their experiences and observations of Cuban society . (Length 21:52 )
---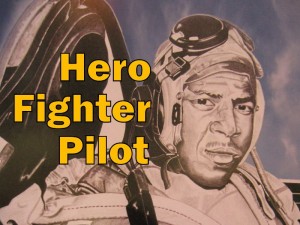 Jesse Leroy Brown was the U.S. Navy's first black fighter pilot. He overcame challenges of poverty and racism to achieve his goal of flying. His death in combat in Korean and the rescue attempt of his wingman is a story of friendship and heroism. Listen as his story is told during a tour the history exhibit "A Pilot Lights the Way.  (Length 16:38)
---