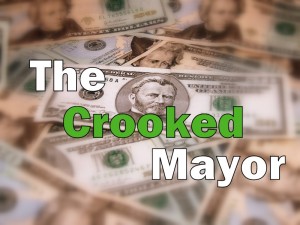 Forest Lake, mayor, legislator, banker, embezzler and crook is a classic scoundrel from the roaring 20's and bankrupt 30's in Florida. He helped create Seminole County in 1913 only to find his vision corrupted by greed. The story of the infamous mayor of Sanford is told by Professor Dan Gilmartin of Seminole State College.  (length 23:33)
---
(Produced, reported and edited by
Desta Horner
, Historical photos courtesy Jim Robison)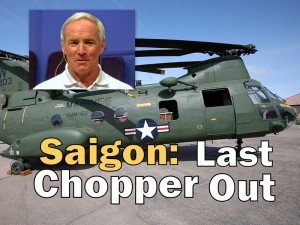 Marine Colonel Gerald Berry of Winter Springs, Fl., recounts his role in the dramatic story of the evacuation of the U.S. Ambassador in the Vietnam war (length 18:38).
---
(Produced, reported and edited by
Stephen McKenney Steck
, Event photos – Charles E. Miller for CMF Public Media, Helicopter title photo – courtesy Cpl Aubry L. Buzek & USMC; Historical photos courtesy Col. Gerald Berry. Event audio support – John Campbell & First United Methodist Church)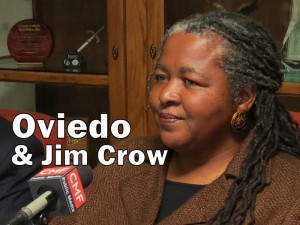 Oviedo Florida in the era of Jim Crow laws and segregation is the topic of this personal history and commentary by Judith Delores Smith. In this personal memoir, she describes the close knit colored communities in Oviedo, the segregated schools, the inspirational churches, the agricultural workers and painful incidents that often punctuated daily life (length 23:20).
---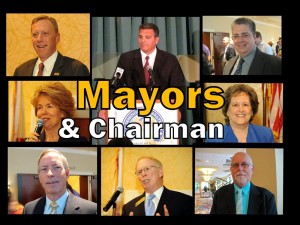 Economic growth, taxes, transportation, government efficiency and more are all part of the annual presentations by Seminole County's local government officials. The mayors of each of the county's 7 cities report to the people on the "State of the City." And Seminole County Commission Chairman, Bob Dallari, delivers his score card for the county along with an overview of the events of the Seminole Centennial.
---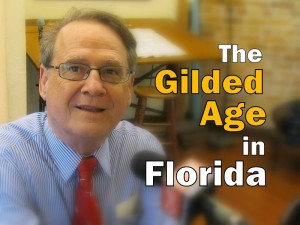 Gary Mormino, history professor emeritus at USF, speaks at Winter Park's Casa Feliz on the Gilded Age of Florida: the era of Henry Flagler, the rise of tourism, resort hotels like the Seminole in Winter Park, the orange as marketing icon for the state, & the story of Walt Disney's father during the Great Freeze of 1895. Feature length - 20:09.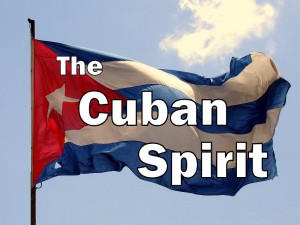 The Cuban Spirit is alive and well as the United States enters a new phase in Cuban-American relations.  Members of a delegation sponsored by the League of Women Voters of Florida traveled to Cuba to gain insight into our island neighbor.  These "Sisters Across the Straits" discuss their experiences and observations of Cuban society . (Length 21:52 )
---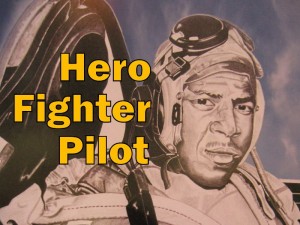 Jesse Leroy Brown was the U.S. Navy's first black fighter pilot. He overcame challenges of poverty and racism to achieve his goal of flying. His death in combat in Korean and the rescue attempt of his wingman is a story of friendship and heroism. Listen as his story is told during a tour the history exhibit "A Pilot Lights the Way.  (Length 16:38)
---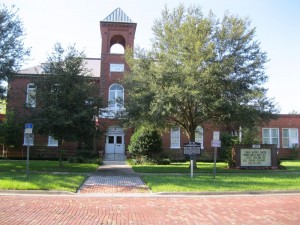 The Public History Center is a collaboration between UCF and Seminole County schools to launch an innovative program for the study and practice of community history in Central Florida. Under the direction of UCF history professor Dr. Rosalind Beiler, the former student museum will welcome students and the public to a creative history experience (length – 15:42)
---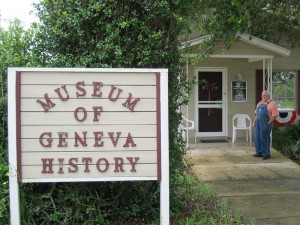 The Museum of Geneva History is a treasure trove of special items from Florida's past, especially the pioneer days. Mal and Mary Jo Martin of the historical society take us on an audio tour that makes Geneva history come alive! Length: 18:10
---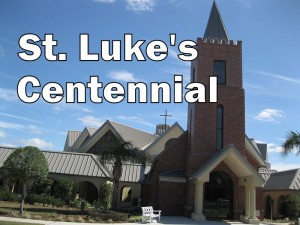 This year, St. Luke's Lutheran Church of Oviedo is celebrating its centennial.   As part of the commemoration, the church has launched a program called the Servant Project where volunteers from the church serve local charities.  In this feature we will hear about this project and the history of the church on its 100th anniversary.
Length: 16:50
---