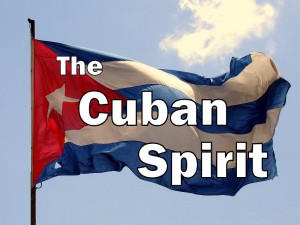 The Cuban Spirit is alive and well as the United States enters a new phase in Cuban-American relations.  Members of a delegation sponsored by the League of Women Voters of Florida traveled to Cuba to gain insight into our island neighbor.  These "Sisters Across the Straits" discuss their experiences and observations of Cuban society . (Length 21:52 )
---
The 25 members of the delegation spent a week in October 2012 visiting rural areas and the cities of Cienfuegos and Havana. The Sisters Across the Straits program holds a special license from the U.S. government to take League of Women Voters members to the island to learn about the Cuba's history, culture and society and to forge relationships with civic organizations especially women's groups, academic experts and ordinary Cuban citizens. The hope is that these visits will improve mutual understanding after decades of isolation and distrust between the U.S. and Cuba. The delegations are led by League Director and former state Representative Annie Betancourt. Ms. Betancourt left Cuba at the age of 13 when the Castro regime gained power. There have been 8 trips so far and she has developed personal contacts within Cuban society and the academic community which ensures the success of the visits.
The itinerary included visits with the women's groups, professors from the University of Havana, a farm coop in the south, the southern city of Cienfuegos, visit to Bay of Pigs, tours of historical and cultural sites in Havana, and conversations with Cuban citizens.
Click here to read a summary of the October trip written by group member Mitzi Austin.
Principal Speakers
Dr. M.C. Santana

Director, Women's Studies, University of Central Florida

Bio
Pictures
After you launch the slideshow below, click "Next" and "Previous" to rotate through the photos.
Extended Interviews
Dr. M.C. Santana with Desta Horner

Length – 38:07
Connie Bennett with Desta Horner

Length – 16:36