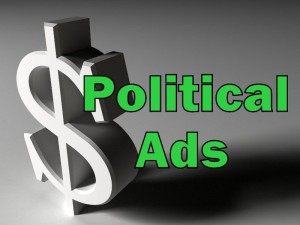 Altamonte Springs mayor Pat Bates discusses her recent encounter with attack ads in her re-election campaign and Dr. Rick Fogelsong, political science professor at Rollins College comments on the need for increased transparency to identify the sponsors of shadowy electioneering communications organizations. These independent political organizations can raise unlimited funds in the attempt to influence even local elections. Length: 18:33
---
In her re-election campaign in November 2011, Altamonte Springs mayor Pat Bates was the subject of a series of political attack ads. These mailed ads and robo-calls were sponsored by an electioneering communications organization or ECO. They accused the incumbent mayor Bates of "wanting to raise the gas tax, supporting Obama's plan to increase the national debt" and of being "too scary for Altamonte Springs." (see the link below at Central Florida Political Pulse to see one of the flyers). Mayor Bates' opponent did not pay for these ads. The ads originated from an outside group headquartered in Tallahassee who targeted Mayor Bates because of her position as president of the Florida League of Cities. Voters in Altamonte Springs reelected Ms. Bates to her position as mayor.
Electioneering communications organizations, sometimes referred to as "527 committees," can raise and spend unlimited funds from donations by individuals, corporations, unions and lobbyists. Unlike the $500 limitation on donors to a particular candidate's campaign, ECO's can accept checks in any amount from a donor. However while they may not spend money in support of a specific candidate, they may advertise against the opponent. This leads to a negative tone and attack-style in the ads. (For information on the rules for these organizations see the link below to the Florida Department of State handbook.)
The activities of these groups are protected by the constitutional right to free speech. However, Dr. Richard Fogelsong, professor of political science at Rollins College, asserts that it is important to monitor these groups through increased transparency. Fogelsong believes the names of donors should be more readily available so that voters and the media can identify the source of the funding and judge the validity of the claims in the ads.
It is unusual for these electioneering communications organization to play a role in attempting to influence the outcome of local municipal elections in a small town like Altamonte Springs. However between 2005 and 2010 spending by these organizations in Florida has grown by 53%. (For additional information of the growth of independent groups in Florida see the link below.)
Principal Speakers
Patricia Bates

Mayor, Altamonte Springs, Florida

Dr. Rick Fogelsong

Professor of Political Science at Rollins College
Additional Feature Information
Extended Interview
Patricia Bates with Desta Horner

Mayor, Altamonte Springs, Florida

Length 17:58
Dr. Rick Fogelsong with Desta Horner

Length 23:07