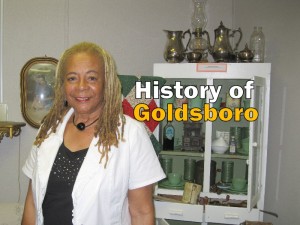 Goldsboro was the 2nd all-black town incorporated in Florida. In 1911 it was absorbed into the neighboring city of Sanford but its heritage has been preserved in the Goldsboro Westside Historical Museum. Francis Oliver, curator of the museum, reminds us of this important slice of Florida's history. Length – 04:37
---
Central Florida Matters encourages you to post your own reaction to this commentary. Below, you will find useful links related to the commentary, including a transcript, biographical information and related pictures.
Should you wish to be considered for a commentary segment on Central Florida Matters, please click on the "contact" link to send us an email which should include adequate information for us to understand your issue. And please include a daytime telephone number where we may reach you.
Francis Oliver

Chairperson, Goldsboro Historical Museum; curator, Goldsboro Westside Historical Museum located at 1211 West 13th Street in Sanford, Florida
Additional Content related information
CMF Public Media podcasts featuring local history
Pictures
After you launch the slideshow below, click "Next" and "Previous" to rotate through the photos.