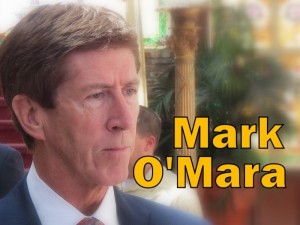 Defense attorney Mark O'Mara speaking on his experience working with news media as the lead defense attorney in the trial of George Zimmerman, plus his responses to questions on the issues and challenges of the Zimmerman trial asked of him by members of the Tiger Bay Club of Central Florida (length 49:06)
---
O'Mara led a successful defense in a multi-week trial in Seminole County Florida resulting in an acquittal of defendant George Zimmerman charged with 2nd degree murder in the death in Sanford of a 17-year old black youth, Trayvon Martin.
The trial and the almost yearlong run-up to the not-guilty verdict received substantial media attention, initially overwhelming to O'Mara and his team. It's O'Mara's management of media which is the opening 15-minutes of the 43-minutes of remarks you'll hear from him in this podcast.
The remaining 27-minutes features O'Mara responding to 14 questions asked of him by members of the Tiger Bay Club of Central Florida at their August 2, 2013 monthly luncheon at The Ballroom at Church Street Station in Orlando, Florida.
Principal Speaker
CMF podcasts featuring issues related to the George Zimmerman trial:
Pictures
After you launch the slideshow below, click "Next" and "Previous" to rotate through the photos.