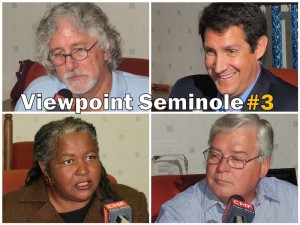 Hear the viewpoints of panel members Frank Ioppolo, Jr, Michael Hoover, Russ Hauck and Judith Smith on current proposals in the Florida Legislature, consolidating fire and police services between the county and cities, using public funds for street-scaping and building new city centers, and arming teachers. (Length: 26:25)
---
(Produced, moderated and edited by
Desta Horner
, Event photos – Charles E. Miller for CMF Public Media)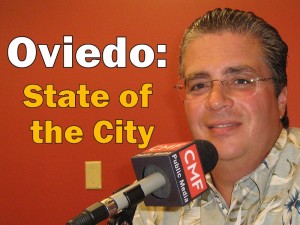 Mayor Dominic Persampiere reports on the city of Oviedo and the plans for Oviedo on the Park and the historic downtown. The mayor highlights the accomplishments and initiatives the city is undertaking, describes the design and amenities of the new Oviedo on the Park development and gives a frank description of the changes that will come as the downtown is transformed with the widening of main streets and the removal of old core buildings (length: 25:15).
---
Three experienced business persons addressed relevant questions about doing business in the county as part of the Seminole County Regional Chamber of Commerce's annual Economic Summit convened in early April 2013. (length – 26:44)
---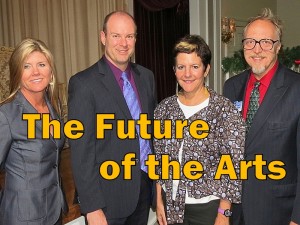 Art! Music! Dance! The Future of the Arts in Central Florida was the topic of a panel discussion featuring Flora Maria Garcia, President and CEO of United Arts of Central Florida; Terry Olson, Director of the Orange County Arts and Cultural Affairs; and Kathy Ramsberger president of the Dr. Phillips Performing Arts Center. They commented on the potential of the Central Florida community to support and promote the arts and artists (length 38:54)
---
(Produced, reported and edited by
Desta Horner
. Still photos – Charles E. Miller for CMF Public Media. Audio support –
Terry Kyle
, 911TechMed.)
Pam Carroll is the only candidate to sit for this interview among a total of three candidates running for election on November 6, 2012 as a commissioner for seat 3 in the City of Winter Springs, Florida. Carroll is running against incumbent – S. Avery Smith, and Phillip Kaprow. (Length: 29:07)
---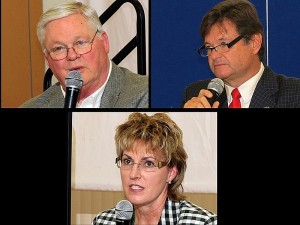 Republican candidates Lee Constantine, Kathleen Gallagher McIver, and incumbent Dick Van Der Weide are standing for election for Seminole County Commissioner for District #3. They addressed voters at a forum sponsored by the League of Women Voters of Seminole County and the Oviedo ~ Winter Springs Regional Chamber of Commerce. A fourth Republican candidate for this commission seat– Don Epps, was unable to attend this event.
---
(Produced, reported and edited by
Stephen McKenney Steck
. Still photos – Charles E. Miller for CMF Public Media.)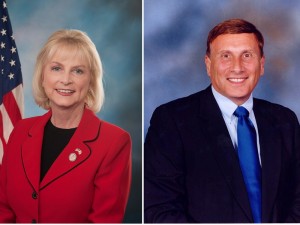 Freshman Congresswoman Sandy Adams and 20-year Congressman John L. Mica come together in this unusual face-off of two incumbent candidates vying for reelection to the same district which will now include most of Seminole County and parts of Orange and Southwest Volusia County. Length - 57:13
---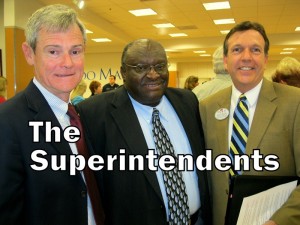 Three key administrators – Bill Vogel, Walt Griffin and James Lawson — responsible for leading public schools in two counties of Central Florida respond to questions posed by local business persons at a gathering held May 3, 2012 to learn about the state of education in the public school districts of Seminole and east Orange county. Length - 40:59
---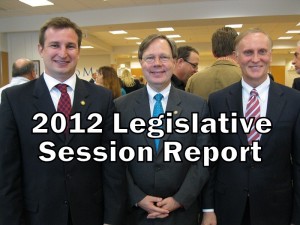 Hear Seminole County legislators Rep. Scott Plakon, Sen. David Simmons and Rep Jason Brodeur report on the outcome of the 2012 session of the Florida Legislature. Length: 44:25
---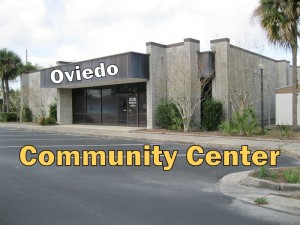 On January 23, 2012, the Oviedo City Council narrowly approved the purchase of an empty US Post Office building to convert into a community events center. Located in the historic downtown section of the city, the city claims the center will be a "hook" for launching a revitalization of that area.  Length:  37:55
---