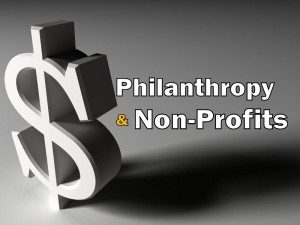 Hear Mark Brewer, president and chief executive officer of the Community Foundation of Central Florida on the subjects of philanthropy, non-profit organizations and the role each play in a community offered recently at the Oviedo-Winter Springs Regional Chamber of Commerce members' luncheon. Feature length – 43:29
---
Event Photos – Charles E. Miller; title photo – Svilen Milev
Mark Brewer speaks for about 29 minutes – which includes 6- minutes of answers to audience questions. He is followed by a 2-minute chamber recognition of local non-profit organizations present at the luncheon, and 5 minutes of chamber announcements. The event was recorded November 3rd, 2011 Oviedo-Winter Springs Regional Chamber of Commerce members' luncheon
Still pictures of this event, including many pictures of the non-profits organizations present at the luncheon, as well as links to content-related documents and web pages are provided below.
Chamber executive director, Cory Skeates, presided at the event held at the Oviedo Mall before an audience of 90 chamber members and guests.
This presentation marks the 15th podcast Carroll McKenney Public Media has produced featuring luncheon programs staged by the chamber which address a range of important issues relevant to the business community and the general population in the Oviedo and Winter Springs communities served by the chamber.
Principal Participants
Mark Brewer

President and chief executive officer, Community Foundation of Central Florida.

Cory Skeates

Executive director, Oviedo Winter Springs Regional Chamber of Commerce
Content Related Links
Local Non-profit Organizations recognized at the event
Event Pictures
(photos – Charles E. Miller for CMF Public Media)
After you launch the slideshow below, click "Next" and "Previous" to rotate through the photos.

Chamber programs on the Heard in Central Florida web site: