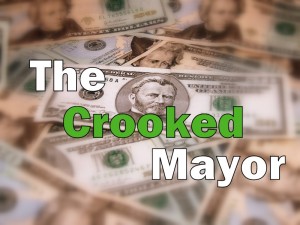 Forest Lake, mayor, legislator, banker, embezzler and crook is a classic scoundrel from the roaring 20's and bankrupt 30's in Florida. He helped create Seminole County in 1913 only to find his vision corrupted by greed. The story of the infamous mayor of Sanford is told by Professor Dan Gilmartin of Seminole State College.  (length 23:33)
---
(Produced, reported and edited by
Desta Horner
, Historical photos courtesy Jim Robison)
Professor Daniel O. Gilmartin researched and wrote the story of Mayor Forrest Lake's career in Seminole County. His scholarly article, which appeared in the Spring 1996 Florida Historical Quarterly, proves there is more intrigue and drama in our local history than in many popular novels.
Professor Gilmartin spoke at the September 17, 2013 meeting of the Oviedo Historical Society at the Memorial Building in Oviedo. The society became interested in Mayor Lake after recently discovering in their archives previously unknown letters from the President of the Bank of Oviedo and his wife. Banker B.G. Smith and Agnes Smith wrote to relatives discussing Lake's situation as he was being investigated for fraud. During this feature you will hear Dr. Gilmartin read from these letters which added new insights into the historical record of this notorious mayor.
In his comments, recorded live by CMF Public media, Dan Gilmartin describes to the audience the exploits of Forrest Lake from his role in creating Seminole County to his 22 years as mayor of Sanford, and from his visionary housing development, Dreamworld, to his corruption and incarceration.
Principal Speaker
Additional Content related information
Pictures
After you launch the slideshow below, click "Next" and "Previous" to rotate through the photos.