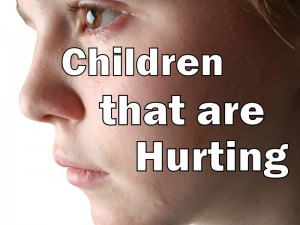 "Children that are hurting" are the 1,700 homeless students Seminole county public school district's board chair Dede Schaffner seeks to serve. With Brenda Carey, chairman of Seminole county government, and Dr. Joel Hunter, senior pastor of Northland Church, they have formed a collaboration of faith-based organizations to confront student homelessness (length 27:15)
---
In this podcast, you'll hear these leaders forthrightly describe the homeless public school student problem and hear them eagerly layout plans, goals and measures to address it. They describe how they are pulling together an otherwise disparate collection of organizations, people and cultures to owe up to and resolve the pain and circumstance that has created those "children that are hurting." They are joined by Debbra Groseclose, executive director, Pathways to Home. The extended interview with each is also posted on our web site.
Before we hear the plans of these 4 leaders – a bit of recent history as to the motivation for this collaboration between the public school district and the faith based community in Seminole County.
Two words best describe what jumped-started this project: "60 Minutes." Yes, the title to the popular Sunday evening news magazine on CBS television. In the spring of 2011, "60 Minutes" produced and broadcast a segment they titled "the hard times generation."
It profiled several impoverished local families and the hurt that was coming to their children living in affluent Seminole county just 35-miles north of the Magic Kingdom of Walt Disney World, a kingdom where it seems every young child's dreams come true. The geographic and emotional contrast was just too perfect and… too sad. That "60 Minutes" segment on homeless public school children galvanized Seminole county.
To be fair, local educators and providers of homeless services knew of and were addressing the problem long before "60 Minutes" came to town. However, to county residents has a whole – the homeless student problem was invisible.
No leader ran from the fact – 1700 homeless public school students. All leaders confronted it and this trio came together to form a plan to address those "children who are hurting."
This feature is a quick report of this journey. You may wish to consider emailing a link to this feature to those you know who have an interest in their plan and the future of those "children who are hurting." And leave your comments or reactions below.

NOTE: A TV production team from the "60 Minutes" series has recently completed an update to revisit their initial findings. CBS intends to broadcast that new feature before years-end.
CMF Public Media has produced a compelling number of podcasts on the theme of "Being Homeless in Seminole County." Links to each are found below.
Additional Feature Information
DeDe Schaffner

Chair, Seminole County Public Schools

Dr. Joel Hunter

Senior pastor of Northland – A Church Distributed, Longwood, Fl.

Brenda Carey

Chairman, Seminole county board of county commissioners

Debbra Groseclose

Executive director, Pathways to Home
Links to other podcasts produced by CMF Public Media featuring issues related to homelessness
Pictures
After you launch the slideshow below, click "Next" and "Previous" to rotate through the photos.

Extended Interviews
DeDe Schaffner with Stephen McKenney Steck

Chair, Seminole County Public Schools

Length - 22:44

Dr. Joel Hunter with Stephen McKenney Steck

Senior pastor of Northland – A Church Distributed, Longwood, Fl.

Length - 22:38

Brenda Carey with Stephen McKenney Steck

Chairman, Seminole county board of county commissioners

Length - 8:33

Debbra Groseclose with Stephen McKenney Steck

Executive director, Pathways to Home

Length - 7:51